Jessflix + Fan Club + Live Stream
From USD 39.90, you can enjoy all videos without extra charge. Videos are updated weekly. Enjoy and jerk off with my contents.
毋须额外费用,观赏店内所有4K高清视频。躺平就可享受高品质视觉体验。
店长推荐
至尊版
每月
无广告

Jessflix & Fan Club

Live Stream per month
Enjoy on your Phones / Tablets / Desktops, even casting on your smart TVs, watch anywhere anytime, jerk off as you wish.
With just one price, you can enjoy ALL Jessflix and Fan Club exclusive videos + images, including Live Stream per month.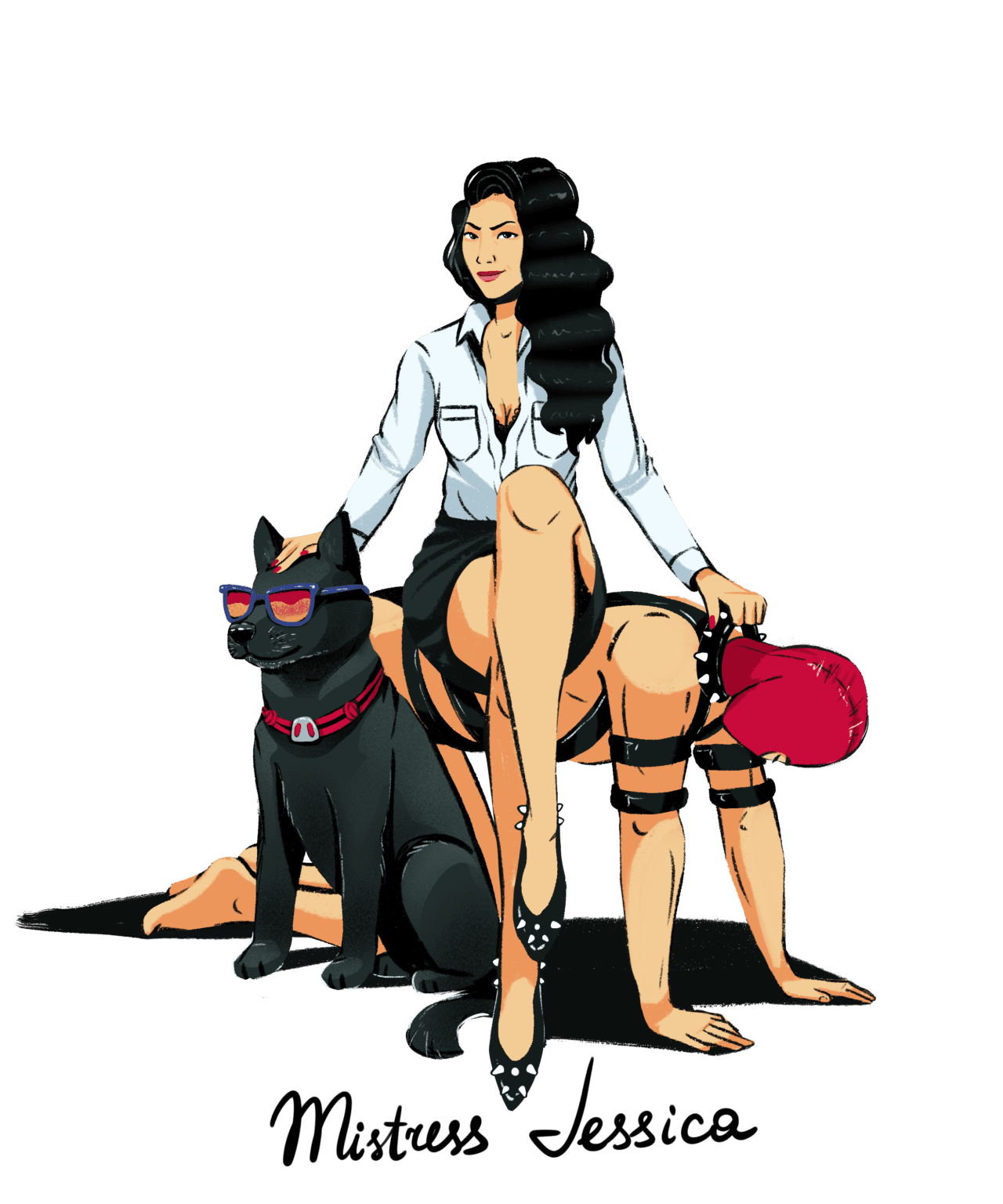 超过1000张从未公开、J粉独享J图及短片,每周更新。

直播只限J粉。在这个我们互动的私密空间,你问我答,畅所欲言。

绝对私稳。参与者不会看见彼此。你的目光都要专注在我身上,看我挑逗你直至你不能自已
Mistress Jessica exclusive pictures and Clips are seductive with various daily humiliating slave tasks, it's another level of BDSM.

Marcus
I am glad to have joined Mistress's club, those exclusive pictures make you feel special

A. Slave
Mistress, thank you again for the session. You were simply masterful at Your craft. You were so in your element as You went about teasing and making me do all those humiliating and degrading things just for Your pleasure."
I immediately knew I wanted to serve Mistress Jessica when I heard about her. She allowed me to kneel before her and I have been enslaved since.
There was this very special chemistry from the first time I had a session with Mistress Jessica. She pulled my strings like a puppeteer performing with a marionette. I was completely under her spell.
Mistress Jessica handled me so well even it's the first time we met. She knew exactly what I wanted and how I wanted it.Thank you, Mistress Jessica.
I have never had such an intense session before. You are so naturally dominant. I had no choice but to obey. You could have easily crushed me but You preferred to play with me, keeping me on the edge throughout. Thank you Mistress."
今次經過專業女王Jessica既調敎,深深感受到專業既水準。SM係一種唔易講出口既興趣,對住Mistress Jessica唔需要隱藏,可以將内心既一面發洩出黎,女王會認真聆聽同溝通,務求令雙方都得到一次滿足既交流同體驗 貓奴
今日揾左女王Jessica既real time session, 真係物有所值。前期可以同女王好好討論情節同角色,又可以討論喜好既玩法,只要合理既女王都會儘量配合。到真正rral time session既時侯,女王既手法的確專業,而且會顧及奴既感受,新手都可以享受到肛調既快感。各種前期既挑逗都做到足,可以好好享受成個調教過程。
I have joined Mistress Jessica's fan club for quite a while now. I definitely recommend others to join it because you will receive regular and exclusive pictures / videos from Mistress Jessica. You can also chat with Mistress Jessica privately who can be friendly or strict depending on the situation 😍 . Plus her members will receive mysterious gifts from her on their birthday!
做左Jessica 女王的會員之後,個個星期都有福利圖,個個星期有新相,好正😍 😍,間唔中仲會收到片睇,仲要好好睇,冇得輸,生日又送禮物,我自己揀左條片,真係獨一無二,依家都有keep住睇,太正了。做女王會員真係福利多多😍 😍 ❤️。
作為會員可以定時定候收到主人的相同片作為福利,好正 最正嘅係可以成日同主人傾偈 主人不定期會比D指令或者任務我 互動性好高,亦都好有代入感 帽仔
I am so glad to have signed up as a member. It is my way to serve You virtually without being physically in Hong Kong. I am very lucky to receive direct instructions from You. Thank you for the reward of a photo set from time to time when I am faithful. I would strongly recommend it for distance slaves.
All time
Last 30 days
This week
Today
1. ...

JessAddict

4889 Points

2. Jenny the Admin

JessAddict

4478 Points

3. Ciderhelm95

JessAddict

4283 Points

4. helloworld

JessAddict

4192 Points

5. missjessicafootslave

JessAddict

2984 Points
1. Ciderhelm95

JessAddict

2341 Points

2. Anthony Belle

JessAddict

1391 Points

3. Christopher Schultz

JessAddict

745 Points

4. cheung lai

JessAddict

725 Points

5. billy21

JessAddict

699 Points
1. Ciderhelm95

JessAddict

2341 Points

2. Anthony Belle

JessAddict

528 Points

3. Man Man

JessAddict

357 Points

4. Bruce Ip

LoyalFan

164 Points

5. Turan07slave

LoyalFan

159 Points
1. Chil Poon

GoodBoy

105 Points

2. s4playersoon

GoodBoy

85 Points

3. 2079236972

GoodBoy

84 Points

4. alen

GoodBoy

25 Points

5. hastupaow

GoodBoy

25 Points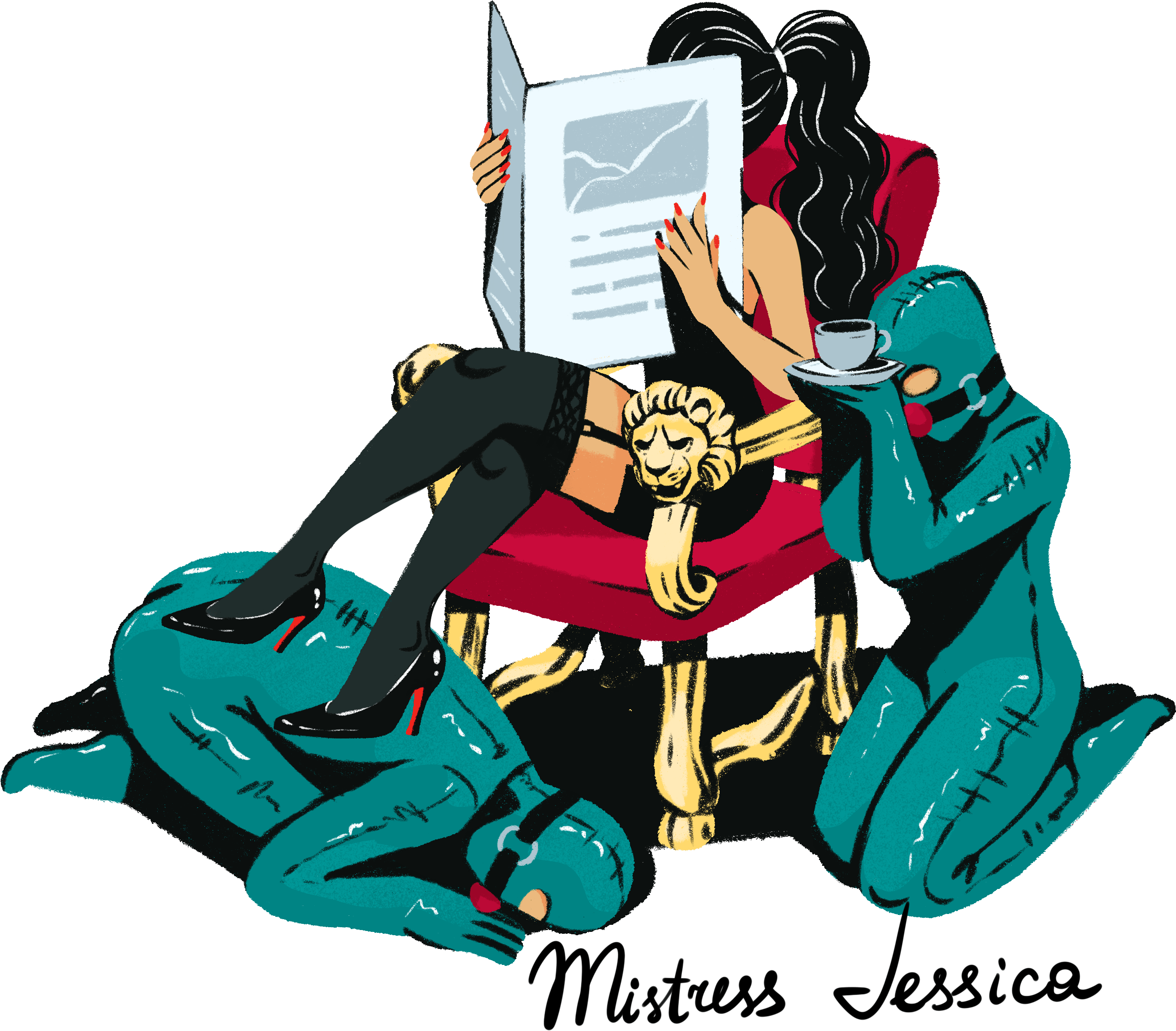 Never Miss MY latest Update
& stay tune to the latest OFFER.